Choose a bespoke size of any door in this brochure or even design your perfect door and our skilled craftsmen will bring your ideas to life.
Simply follow our four steps to get your perfect door.
YOUR DOOR. YOUR SIZE. YOUR STYLE. OUR PLEASURE.
Oak
Our white oak veneers are sustainably sourced from North America. The timeless look of oak suits both traditional and contemporary styled doors.
Walnut
Black American walnut is a heavy, strong wood with a distinctive dark colour and straight grain.
Light Grey Ash
Ash is a very strong, smooth wood with a striking grain. We have carefully stained our ash veneers to be suitable for a range of interiors, whether modern or traditional.
Dark Grey Ash
A darker version of our ash veneer.
Abachi
Abachi originates from tropical West Africa. Its distinctive look makes it ideal for modern interiors.
Wenge
Native to West Africa, Wenge is a very hard wood. It is very dark in colour with a distinctive figure and a strong partridge wood pattern.
Clear Glass
Our clear glass has been extensively checked for safety, is toughened and carries the BS6206A mark.
Frosted Glass
Our frosted glass is manufactured using special plastic welded between two panes of toughened glass to give an obscure effect. This not only adds to the safety of the door, but makes it easy to clean.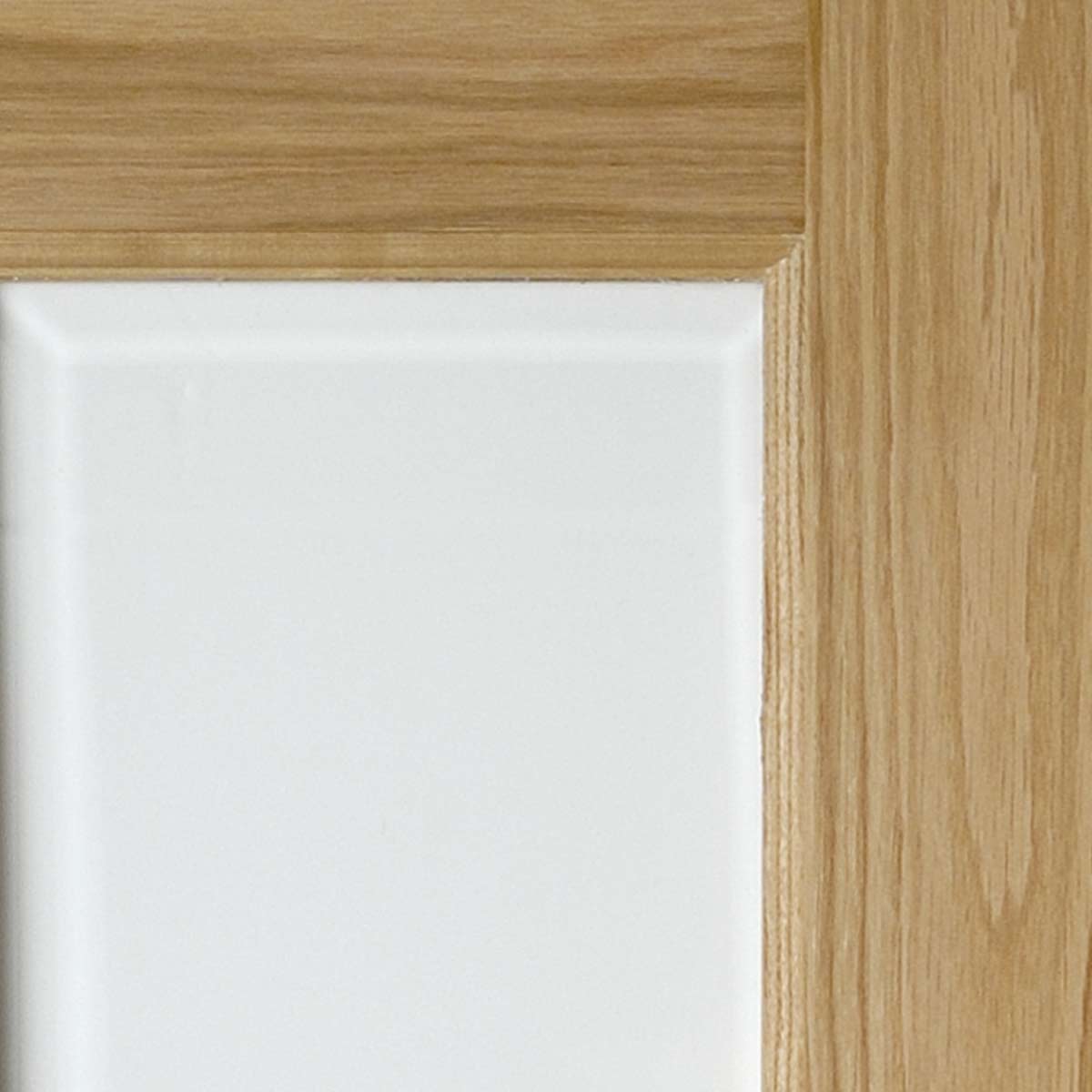 Bevelled Glass
Our beveled glass is made by taking thick glass and creating an angled surface cut (bevel) around the entire periphery. Bevels act as prisms in the sunlight creating an interesting colour diffraction which both highlights the glass work and provides a spectrum of colours which would ordinarily be absent in clear float glass.
Inlaid Glass
For a unique finish to any glazed door, we have a range of options for glass inlays. The effect is achieved by creating a bevel between two panes of glass.
Aluminium Inlays
Give your door a modern and distinctive twist with real aluminium inlays. The aluminium and timber combination results in a door that adds a touch of class to any home.
Veneer Inlays
For truly unique doors, try combining veneers. Choose from oak, walnut, ash, abachi, wenge, maple, cherry and more.